2018. január 08. - 12.
2018. január 8-12. között harmadik alkalommal rendezik meg a "Hun-Han" teológiai fórumot, amelynek idén a Sárospataki Református Teológiai Akadémia ad otthont. 
A nemzetközi, angol nyelvű konferencia a kommunizmus, a szekularizáció és a nacionalizmus egyházi vonatkozásaival foglalkozik, mely témák mind a koreai, mind a magyar nép modern kori történetében meghatározó szerepet játszottak.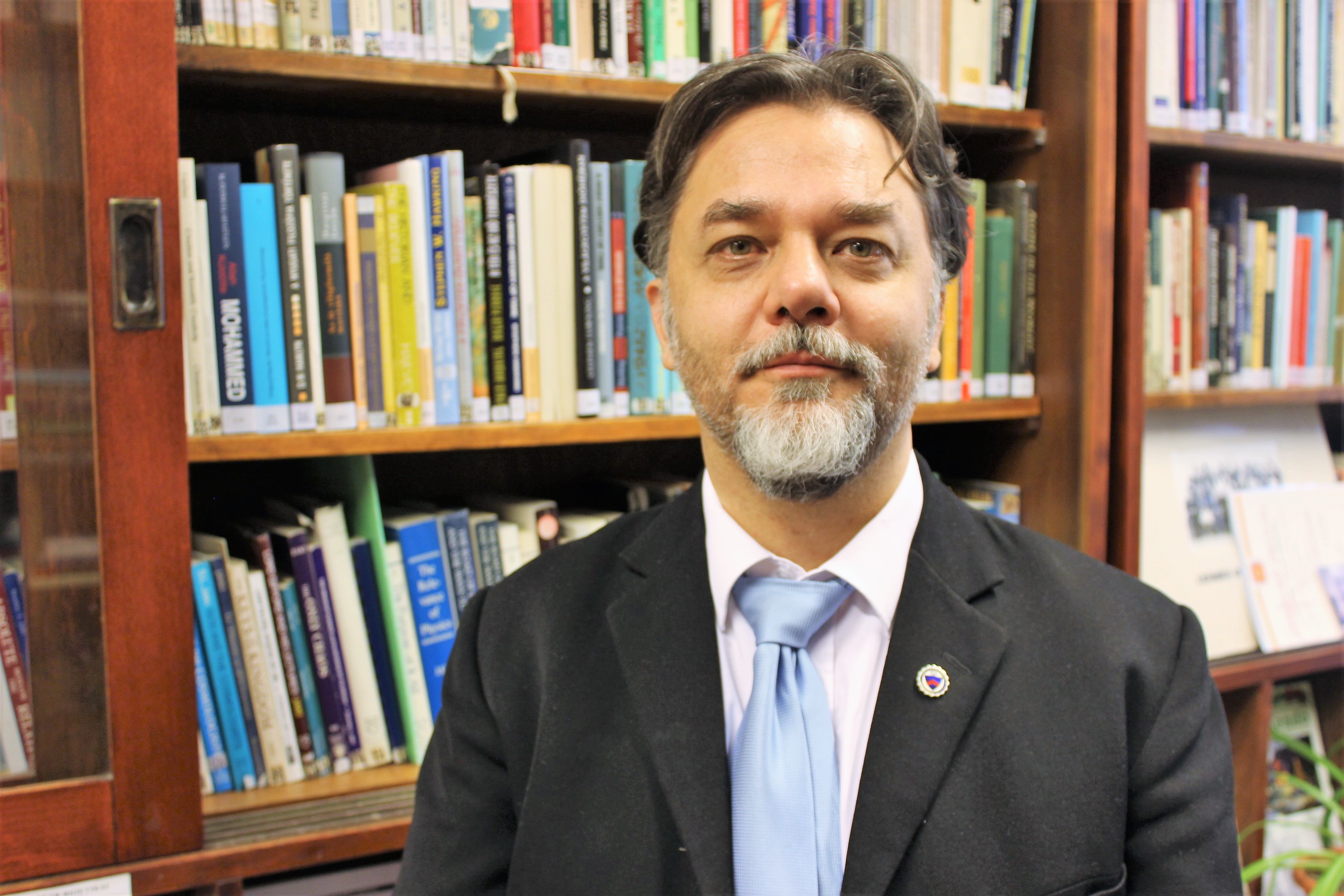 "A koreai testvéreink igazán nagy érdeklődést mutatnak a magyar történelem és sors iránt. A kommunizmus után a magyar reformátusság hogyan tudott tovább lépni? Milyen lehetett a kommunizmus és az egyház kapcsolata? A Trianon utáni szétszakítottság milyen hatással bír? Sok lehet a közös társadalmi és szociális kérdéskör, így nem csak tudományos, hanem egyfajta lelki rezonanciáról is beszélhetünk e diskurzusban" – mondta dr. Kovács Ábrahám főszervező, a Debreceni Református Hittudományi Egyetem Dogmatikai Tanszékének docense.
PROGRAM:
3rd Hun-Han Theological Forum
Hungarian and Korean Reformed Perspectives on Nationalism and Christian Identity before the Collapse of Communism
08-12 January, 2018. 
Sárospatak Reformed Theological University, Hungary H-3950 Sárospatak, Rákóczi út 1.
THE PROGRAMME
 7 January, 2018 (Sunday) – arrival
Arrival to Budapest airport (if possible latest by 15 hours)
17.00-19.30             Travel by minibus from Budapest to Sárospatak
20.00-                      Dinner
8 January, 2018 (Monday)
07.00-08.00             Breakfast
09.00-11.00             Registration
11.00-11.30             Welcome. Prof. Dr. Szilveszter Füsti-Molnár, rector, Sárospatak
12.00-14.00             Lunch
14.00-18.00             Introduction to the life of Reformed Church (Reformed College in Sárospatak)
18.00-19.00             Dinner
19.00-19.30             Welcome, Prof. Dr. Ábrahám Kovács (initiator of the HHTF with prof. Dr. Jooseop Keum)
9 January, 2018 (Tuesday) – lectures
07.00-08.00 Breakfast
Panel I. chairperson: Szilveszter Füsti-Molnár
08.30-09.00             SHIN, Jaeshik (HUTS): A Formation of Christian Nationalism in Korean Protestantism after Liberatio
09.00-09.10             Bölcskei, Gusztáv (DRTU)
09.10-09.40             HATOS, Pál (Kaposvár University) Church and State in the Thinking of Bishop László Ravasz (1882-1975)
09.40-09.50             Hong, Ji Hoon (HTUS)
09.50-10.20             Discussions
10.20-10.40 Coffee Break
 Panel II chairperson: István Pásztori-Kupán
10.40-11.10             RÁCSOK, Gabriella (SRTU): The Social-Ethical Perception of the Theology of the Servant Church
11.10-11.20            Byung, Joon Chung (Jangshin University)
11.20-11.50            HONG, Ji Hoon (HTUS): The Character of Korean Protestant Nationalism in Japanese Colony
11.50-12.00             Hatos, Pál (Kaposvár)
12.00-12.30             Discussions
12.30-14.00             Lunch
Panel III chairperson: Jaeshik Shin
14.00-14.30             BYUN, Chang Uk (PUTS): Nationalism and Biblical Symbols in the Protestant  Christianity of Korea, 1884-1919
14.30-14.40             Lányi, Gábor (KGRU)
14.40-15.10             BÖLCSKEI, Gusztáv (DRTU): Aspects of Reformed Identity
15.10-15.20             Chang, Yoon Jae (EWHA)
15.20-15.50             Discussions
15.50-16.10             Coffee break
Panel IV. chairperson: Won Mo Suh
16.10-16.40            CHOI, Sang Do (HTUS): Love Your Enemies: Universal Christian Virtues vs Korean Christian's Participation in National Independent Movement under Japanese Colonial Regime
16.40-16.50             Kovács, Ábrahám (DRTU)
16.50-17.20             LÁNYI, Gábor (KGRU): Albert Bereczky (1893-1966) – a Life of Questions
17.20-17.30              Koh, Won Seok (PUTS)
17.30-17.50             Discussions
18.00                         Dinner
10 January, 2018 (Wednesday) – lectures
07.00-08.00 Breakfast
Panel I. chairperson:  Sang Do Choi
08.30-09.00             CHUNG, Joon Byung (Jangsin University): A Study on the Structural Changes of the Church-State Relation in Korea, 1784-1945: Focused on the Protestant Church
09.00-09.10             Rácsok, Gabriella (SRTU)
09.10-09.40             FÜSTI-MOLNÁR, Szilveszter (SRTU): Overview of the Hungarian Reformed Church's 'Official Theology' Before the Collapse of Communism
09.40.-09.50            Choi, Sang Do (HTUS)
09.50-10.20             Discussions
10.20-10.40 Coffee Break
Panel II chairperson: Yoon Jae Chang
10.40-11.10             KOVÁCS, Ábrahám (DRTU): Crossing the Threshold? A Distorted or Remoulded Reformed Christian Identity  (Sola scriptura, Solus Christus, Sola gratia and Sola fide in Communist ideological disguise)
11.10-11.20             Shin, Jaeshik (HUTS)
11.20-11.50             SUH, Won Mo (PUTS): Trauma and Pastoral Piety: Conceptualization of a Framework for Ecclesial Spirituality
11.50-12.00             Füsti-Molnár, Szilveszter (SRTU)
12.00-12.30             Discussions
12.30-14.00 Lunch
Panel III. chairperson:  Ábrahám Kovács
14.00-14.30             GONDA, László (DRTU): Clipeus Christianitatis? – The Topic of the National Destiny in the Missionary Thought in Hungary
14.30-14.40            Byun, Chang Uk (PUTS)
14.40-15.10             Pásztori-Kupán, István (PTI): A far too eloquent silence. Karl Barth's inexplicable reluctance to address or comment the bloody avengement of the Hungarian Freedom Fight in 1956 in the interpretation of Reinhold Niebuhr
15.10-15.20             SUH, Won Mo (PUTS)
15.20-15.40             Coffee break
Panel IV. chairperson: Gabriella Rácsok
 15.50-16.20             KOH, Won Seok (PUTS): Wort, Empirie und Zeichen Semiotische Bibeldidaktik für soziale Integration
16.20-16.30              Gonda, László (DRTU)
16.30-17.00              CHANG, Yoon Jae (EWHA): An Exodus into New Light
17.00-17.10              Pásztori-Kupán, István (PTI)
17.10-17.40             Discussions
18.00                       Festive Dinner
11 January, 2018 (Thursday)
07.00-08.00              Breakfast
8.30-16.00               Visit Study tour of Reformed culture (Gönc and Vizsoly, Boldogkőváralja)
14.00                       Packet lunch
16.00-18.00             Round table discussion of the future of HHTF (profs. Shin and Kovács)
19.00                         Dinner
12 January, 2018 (Friday)
07.00-08.00 Breakfast
08.15-                        Departure, excursion to Tákos and Csaroda
12.00                         Lunch
14.30                         Reception – Debrecen (Prof. Dr. Zoltán Kustár, rector)
14.30-18.00              Visiting Debrecen Reformed College and Great Church (Rev. Zsigmond Vad, dean)
18.00                         Departure to Sárospatak
20.00                         Dinner (closing the conference) Sárospatak
13 January, 2018 (Saturday)
07.00-08.00 Breakfast
08.30-                        Departure to Budapest sightseeing on individual basis, or to Ferihegy airport from Sárospatak (For Korean participants)